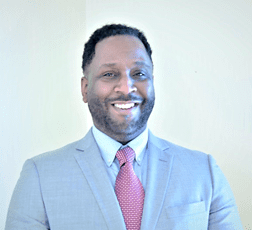 Mariano Humphrey is the Specialized Program Director at Community Academy Alternative High School for the Boston Public Schools. He works collaboratively with students, teachers, and families to integrate the principles of applied behavior analysis and social-emotional intervention strategies across the day for all students and in all school settings.
He is a socio-educational and psychological advocate who believes all underserved minority students can learn and excel in education if provided with the right tools, support systems, mental health and academic supports to succeed. Mariano is a Special Education Teacher, Educator, and Clinical Social Worker. He earned his Master of Social Work (MSW) degree from Boston University and an undergraduate degree in psychology and education at Endicott College.
Mariano has provided consultation in the areas of Educational Policy, Special Education, School Wide Positive Behavior Intervention Supports, Physical Restraint Policies, Restorative Justice, and Culturally Responsive Interventions for the Boston Public Schools for almost twenty-years. He has received recognition out of the Office of Special Education for Outstanding Leadership in 2010, Homeless Education Resource Network (HERN) in 2012, and the Office of Family Engagement in 2013 – Boston Public Schools.
As an immigrant and former Boston Public School bilingual student. Mariano is continuing to address the overrepresentation of students of color in special education, as well as expanding research on mental health services of the attitudes and behaviors among male student of color in urban public high as a education doctoral student in – Higher Education Leadership program at Regis College.