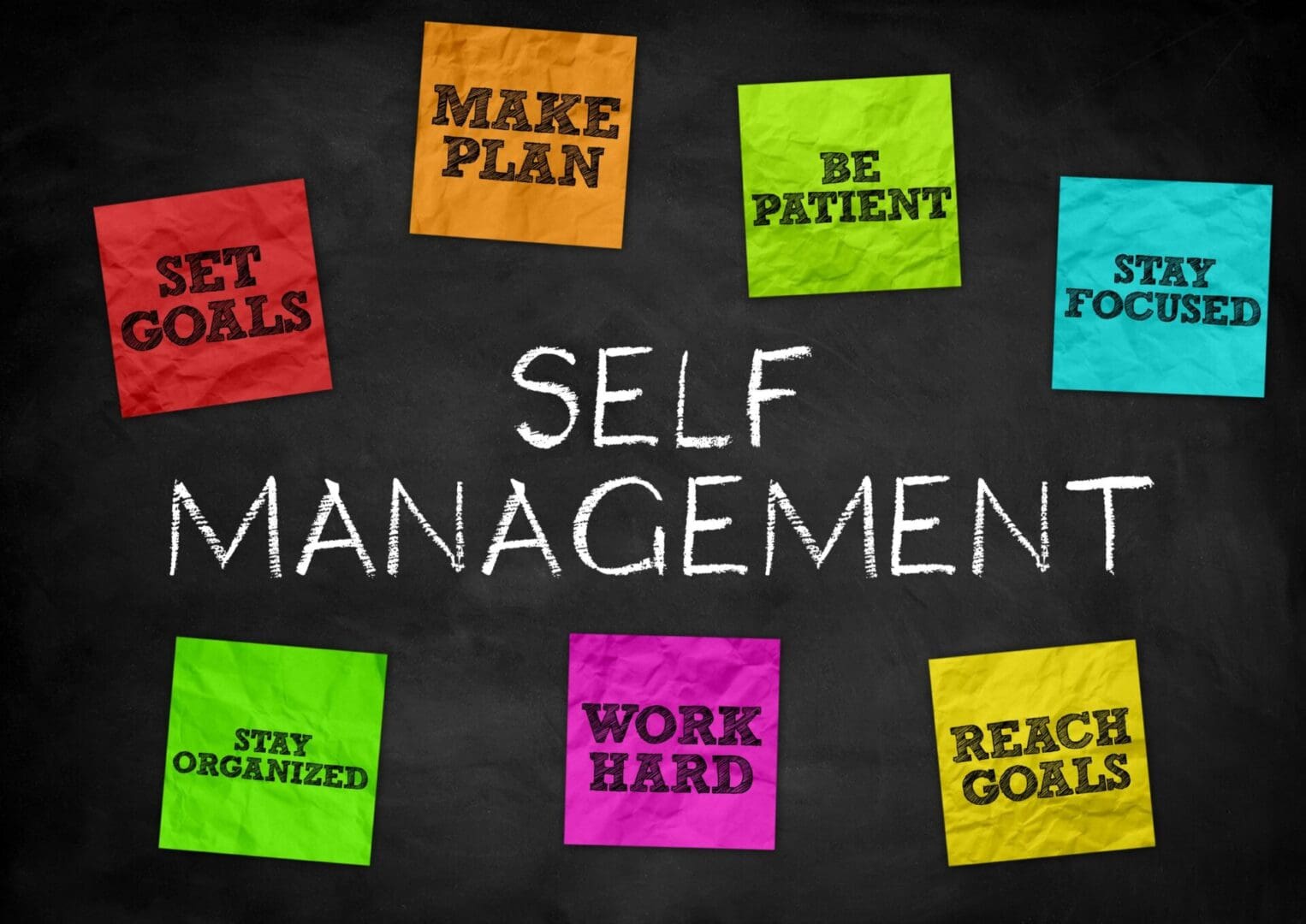 Self-Manage


[decision-making OR responsibility and accountability]
Examples of self-management include self-monitoring, self-evaluation, and self-reinforcement. When a student engages in self-monitoring, he/she observes his/her behavior, records its occurrence on a data collection form, and graphs the data to evaluate progress.
As an ACE Pillar, to self-manage is taking responsibility for one's own behavior and wellbeing, including initiative and the ability to manage different aspects of life. The key to successfully self-managing is to be self-aware. During the freshman year, students don't know what they don't know, and often what they thought they knew changes with experience and exposure. We call it the year of discovery.
Having lots of free time, no supervision or oversight, and no boundaries other than those instilled by parents, or the broad boundaries set by most schools, students are often easily distracted or get caught up in the social scene – fitting in, and putting off assignments until later. Procrastination is the number one challenge students wrestle with in the first year of college. The interest or desire to self-manage usually doesn't kick in until after the first set of midterms, or first semester grades. Most scholarships require a minimum GPA, and it's usually not until there is a risk of losing the scholarship that students begin to look at their behavior, and the consequences if they don't do something different.
The role of the ACE Coach is not to bring to the student's attention what they are doing, or even the consequences of what they are doing, but inquire if they think their actions supporttheir GPA targets or the academic goals they set for themselves. If the answer is no, this is usually a turning point for the ACE student. ACE students are encouraged to review the strategies for self-managing that are in their ACE textbooks. They are responsible for putting the plan in place to get back on course and to share them with their ACE Coach and providestatus or updates on their progress during their coaching calls. As with each pillar – students are asked which mindset is driving their actions and desired outcomes.
Subscribe to Our Newsletter