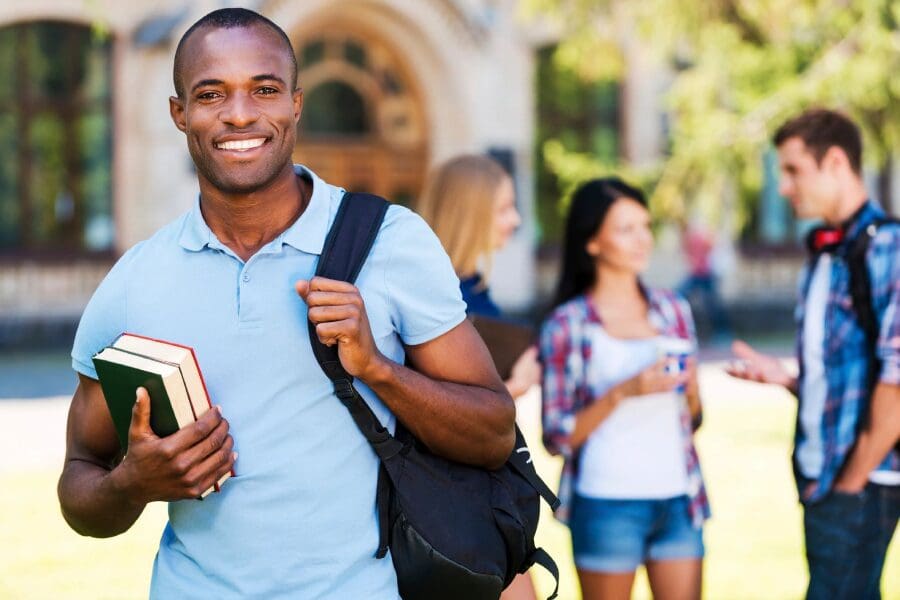 A Holistic Approach to Guiding First Generation College Students Toward Academic and Social Success
September 11, 2019
|
|
Blog
After teaching the First Year Experience at Roxbury Community College for over a decade, I now have a unique perspective on how incoming college students can become overwhelmed and disengaged overtime. The trials and hardships students experience often extend beyond the classroom and into their personal lives. This is particularly true of first-generation students who find themselves navigating the college environment unprepared. These students often enter college with challenging life situations and extenuating circumstances that inform their academic success.
In 2010, I developed an interactive student-centered curriculum that helps to instill confidence and convert negative habits into positive ones. The focus was to increase retention and graduation rates. Aptly called "Onboarding" then, the initial program exposed students to a multitude of foreseeable circumstances they could face beginning their college experience; most critically in the first semester. In the course, students learned how to properly respond to these situations, as well as how to learn and grow from these challenges. Throughout the four-day program, students were shown how developing critical skills and applying the right tools increased the probability of academic achievement and future success.
Establishing Accelerated College Experiences to Empower Students
In 2012, I founded Accelerated College Experiences, Inc. (ACE) a nonprofit 501c3 and enrolled the first official group of students. In its infancy, the program centered on a unique approach to one-on-one coaching over the course of the academic year with students attending their respective schools across the country. I followed the outcomes of those students over the following two academic years to substantiate my theory.
What I witnessed were the positive benefits of an immersive college preparatory curriculum on students who were successfully managing and adapting to the rigors of college. In June 2012, the first cohort from the MGH Scholars 26 rising college freshmen completed the four day Onboarding Program; of the 26 students, 22 completed their first year with a GPA 3.0 CUM GPA or higher.
Today, ACE remains a nonprofit organization that empowers students by teaching them how to self-direct, self-manage, self-correct and self-advocate. We have worked with scores of students, enabling them to take ownership of their own development and academic success, and complete college with excellence as measured by achieving a GPA of 3.0 or higher.
Building Partnerships and Expanding Services
Upon seeing the documented results of ACE's pilot program, Massachusetts General Hospital's Youth Scholars Program partnered with ACE. The MGH Youth Scholars Program is an initiative that supports college completion for young people currently in the MGH high school scholars program, as well as selected students from Chelsea and Revere with a focus on science, technology, engineering, and math (STEM) exploration and learning. This partnership helped ACE identify eligible candidates to participate in the program. Boston Area Health Education Center (BAHEC) also identified suitable candidates for enrollment.
ACE has since developed two programs and continues to fine tune our coaching methodology. Our short-term goal is to extend our reach and provide these services to communities and organizations throughout the Metro West, greater Boston and beyond.
Additionally, our long-term goal is to establish partnerships nationally with colleges, and community-based organizations that serve first generation and disadvantaged students who would derive the maximum benefit from the additional preparation and support our program provides. We would also like to implement a train-the-trainer coaching model and certify coaches in the ACE methodology – thereby extending our reach to support and empower students. As students learn how to be self-directed, self-managed, self-correct and self-advocate, they will become more academically and personally successful. Through ACE we can empower many more first generation students to take command of their college education.
Establishing ACE allowed me to give back to my community and support students who were like me when I was in school. I know all too well how support, or the lack thereof, can impact student success. Now that we are in our eighth year, and we have demonstrated consistently the positive impact our programs and coaching methodology can have academically and personally, it is time to extend our reach to serve and support other students who could benefit from ACE.
Subscribe to Our Newsletter