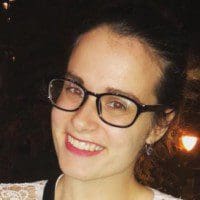 ACE Graduate's Advice To Incoming Students
by Tiana Jurisic, UMass Lowell '21, Masters of Public Health – Social & Behavioral Sciences
Bridgewater State University '19, BS Criminal Justice & BA Political Science- International Relations; Anthropology Minor

I was dual-enrolled at community college in high school, taking at least six credits, two Advanced Placement courses, and playing a varsity sport. So staying focused during the pandemic was not as hard for me as I constantly had to balance a full plate. The pandemic had the opposite effect on me in that I was bored to tears and did not appreciate being forced to slow down. The reality of education during the pandemic was that kids were not fully present between cell phones, television, sharing spaces with family members, and website browsing. It was hard to pay attention in lectures, which is true of all age groups. I had Zoom classes where there was a mix of undergraduate students and older graduate students, and they were on their phones, family members were walking in or could be heard in the background, and it was hard to focus at times.
My advice to students about staying focused when facing challenges is to remember how much each class costs and what your grades mean. Many jobs ask for GPA now, and you need to keep it up to remain competitive. During the pandemic, many schools gave the pass/fail option. Still, graduate students were discouraged from using that option because it shows employers you took the easy way out when you apply for jobs. Many graduate programs released announcements to prospective students that they would have to show a letter grade for admissions purposes and prerequisite requirements, meaning you would have to retake the class for a letter grade anyway. Classes cost $800 up to $2000 depending on where you go, so you are essentially throwing money away if you do not do well.
The biggest reason ACE helped me stay focused was because I did not want to disappoint my coach. I will be pursuing a Ph.D., and my grades are super important, and I know I need to keep them up to get in. My ACE coach constantly reminded me of my long-term goals whenever exams were coming up.
Subscribe to Our Newsletter