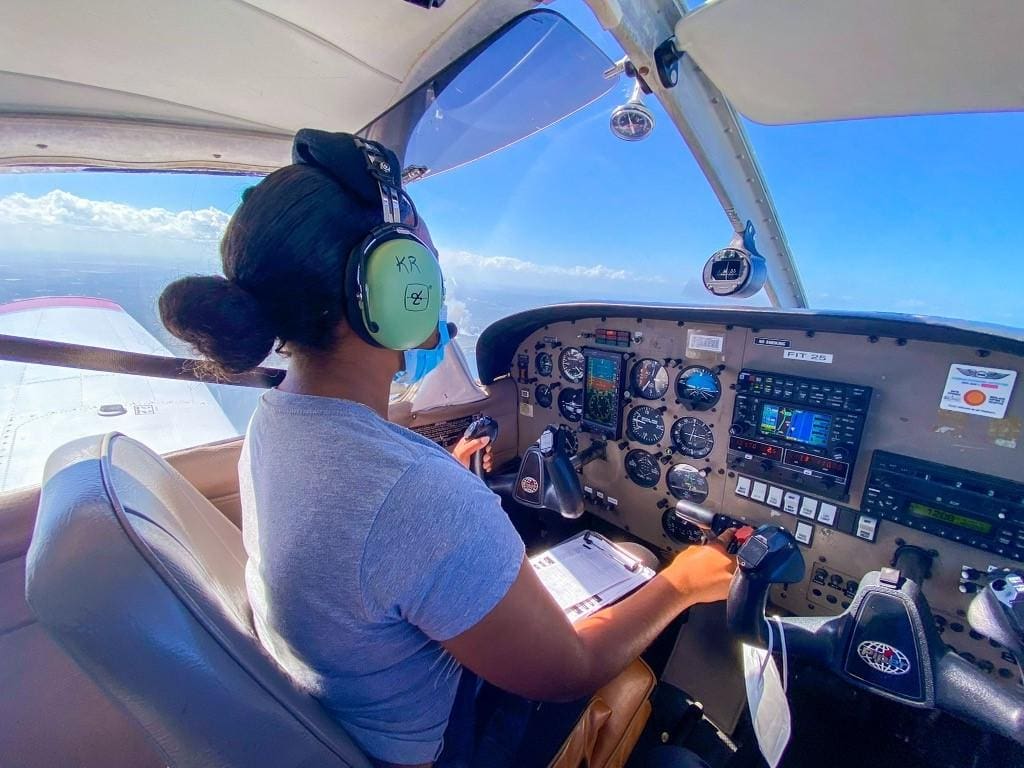 February 17, 2022
|
|
Blog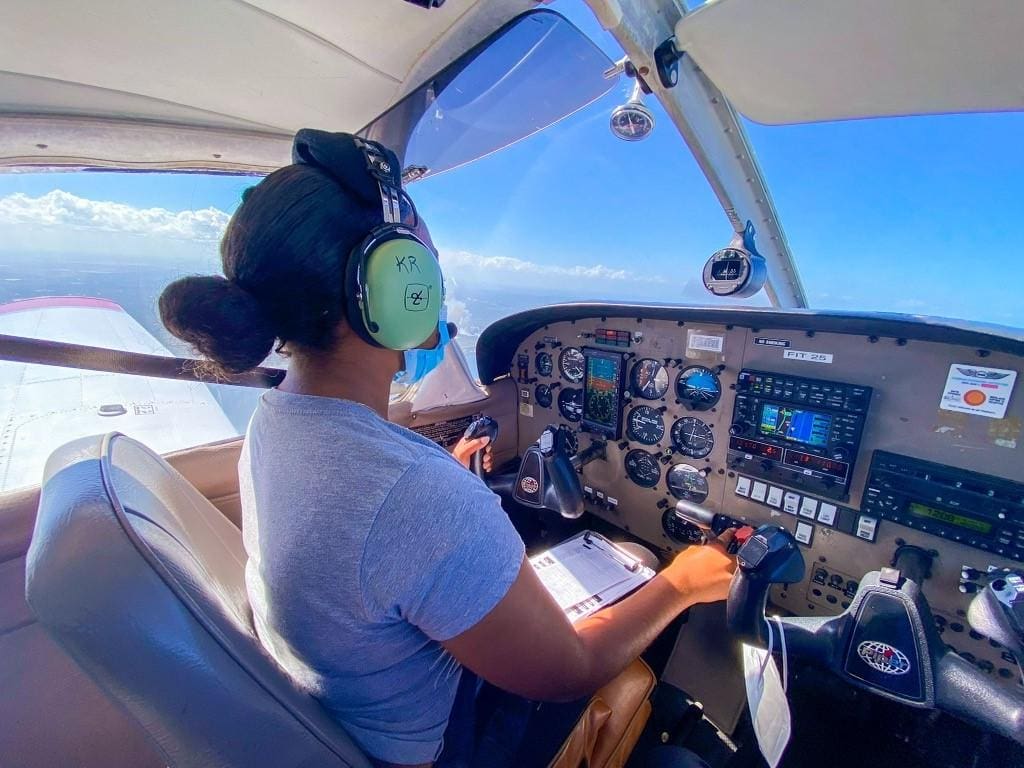 Ace Spotlight
Cynthia Hydes, Florida Institute of Technology '24.
As a young girl thinking about what career I would have as an adult was always something I would think about. The first pilot I ever met was my best friend's stepfather, and he is known as an exceptional captain. I would constantly ask him questions about his career, and from then on, he sparked the inspiration for me. During my childhood, I always flew throughout the year going back and forth from Boston to my home in the Cayman Islands. I was able to meet a lot of pilots and flight crew, especially flying as an unaccompanied minor. I always looked forward to going on planes and being in the sky, because it would make me comfortable. Flying gives me a feeling that I could be much greater than I already am, it gives me the feeling of freedom. I want to fly because I always push myself to be extraordinary and becoming a pilot would be the most extraordinary career. As a person who deeply cares about the well-being of others, I want to help safely carry people to whichever destination they desire. The field of aviation is known to be male-dominated and lacks people of color, and I want to help change that as a female of color. When I came to the University of Florida Institute of Technology, I had never flown before and did not have much knowledge about aviation. Since I became a student, I have grown a lot as a flight student. I am very eager to learn more about flying so that I can one day be an exceptional pilot. At F.I.T. Aviation, I am constantly challenged, and gain great respect for the experience flying has brought to my life.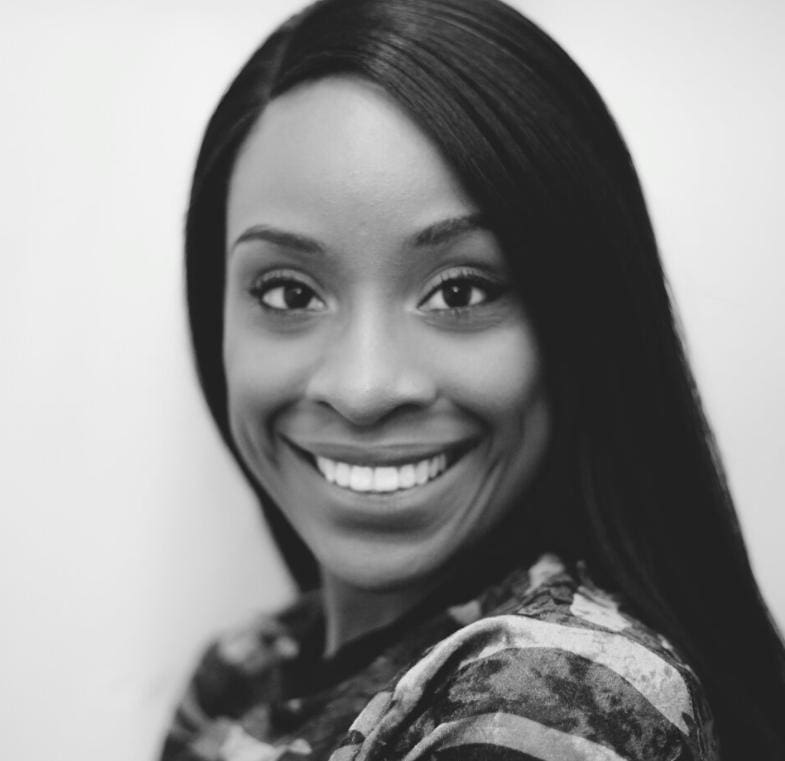 Cidgy Bossuet, Massachusetts College of Art & Design '16
Cidgy is a visual artist/ photographer currently focusing on portrait and editorial photography. She is part of a virtual exhibition show, "Bold. Black. Beauty" for the months of February and March. In recognition of Black History Month, the ACE Newsletter is showcasing her designs and artwork. Here are some of her work and projects that she has been part of, and here is her gallery.
Coaches Corner
Meet our newest coaches!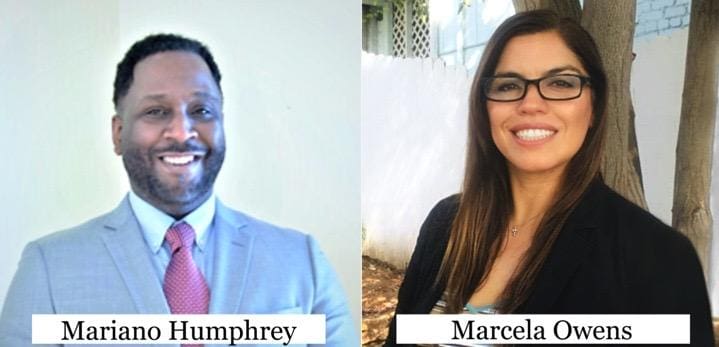 Meet our two new coaches, Mariano Humphrey, and Marcela Owens. Click on each name to learn more about where they come from and what brought them to ACE.
Testimonials from recent graduates.
"When reflecting on my college experience, I can say it was not an easy path to graduation. Whether that was freaking out each semester when it came time to pick classes or convincing myself that my calling was to be a nurse only to change my mind hours later, I can say without a doubt that my ACE coach Mia, was there supporting me through it all."
Mia Gaudino, Endicott College, '21 Psychology Major with BA Minor
"I want to start by stating that the MGH Youth Scholars Program has been a valuable asset in my life. The MGH Youth Scholar program has guided me through the journey of high school, college, and now as a graduate heading towards my future career."
Adanna Aniagboso, UMASS Dartmouth, '21 Nursing Major with BA Minor
"My experience with the ACE program was rocky yet very necessary. I started off having to take the summer course twice because I didn't show enough initiative and I'm very grateful for having done so because I got paired with an amazing ACE coach."
Chinonye Onochie, UMASS Amherst '21 Double Major Political Science and Theater
Read more testimonials here.
Are you an ACE graduate and want to submit an update or give a testimonial? Email us at [email protected].
Where Are They Now
Check out where some ACE graduates are working.
Renee Patterson, Bridgewater State University 2019. LifeStance Health, a Behavioral Healthcare Company; Receptionist.
Hadijat (Rose) Umarova, Year Up; 2019. Technology Application Provisioning Specialist at Eastern Bank.
Isaiah Milton: Hampton University, 2016
Level 1 Operations & Management Technician; Municipal wastewater plant Cohasset for Woodard & Curran
Cidjy Bossuet, Mass College of Art & Design, 2016. A visual artist/ photographer currently focusing on portrait and editorial photography.
A special thank you to the following foundations for their generous support;
Partners HealthCare Systems
Ilene Beal Foundation
Margaret Steward Lindsey Foundation
Elizabeth B. Kreske Charitable Foundation
Revere Cares
The Brittain Foundation
And a very special welcome to our newest partner,
Northeastern University Honors Program

In Honor Of Our Upcoming 10th Anniversary, ACE has Launched A Scholarship Fund.
There are so many more students who could benefit from this program but can't afford it. With your help – they can.
Accelerated College Experiences is a privately funded not-for-profit 501(c)(3) organization. All donations are tax-exempt to the full extent allowed by law. Your tax-deductible donation will help ensure that students from under-resourced communities have the skills and competencies needed to excel in college and beyond. Give the gift of academic confidence, preparation, and success.
A gift of any amount is very much appreciated. You can also donate to any one of these programs.
$150 Provides one student's textbooks and supplies for the entire program.
$500 Pays for one student to attend the Power of Choice Foundation Seminar.
$1000 Pays for one student to go through an Onboarding Program.
$2500 Provides Programming and Coaching for a student for one academic year.
$4000 Provides Programming and Coaching for a student for two academic years.
Follow us on social media.
Accelerated College Experiences
Jamaica Plain, MA 02130
(617) 835-2973
Subscribe to Our Newsletter